Charleston Wine & Food Festival – Part Two
What do you get when you take a vibrant culinary scene like Charleston's and invite well-known chefs from around the country to a long weekend filled with around the clock events, great wine and phenomenal food? The annual Charleston Wine and Food Festival.
Charleston, voted the best city to visit in the U.S., according to Conde Nast Traveler's 2011 Readers Choice Awards, is a city rich in Southern heritage and culture. It is also a city known for its award-winning chefs and outstanding restaurants. Situated on the coastal waters of South Carolina with access to fresh fish and seafood and surrounded by farms producing a bounty of local meats and produce, it is hard to find a city that rivals Charleston.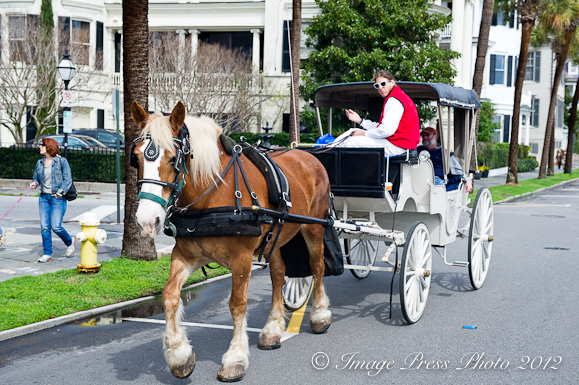 The Charleston Wine and Food Festival, in its seventh season this year, hosts approximately 20,000 visitors during the first weekend in March. For those of you that have the ability to attend most of the festivities, you can begin your weekend of wine and food indulgence on Wednesday with the Ultimate Critics Dinner, which has an impressive list of well-known chefs and local celebrities. After wining and dining your way through the weekend with an array of culinary events and dinners, the fun ends Sunday evening with a BBQ, Blues and Brews event at the Charleston Maritime Center.
The Charleston Wine and Food Festival, with its impressive list of sponsors, is a non-profit organization. Proceeds support several local charities, inlcuding Charleston Chefs Feed the Need and Lowcountry Local First.
While there are a few events scheduled during the day on Thursday, the weekend really kicks off with the Opening Party that evening at the South Carolina Aquarium. Friday through Sunday there are special events to fill your days and nights from wine tastings, chef demonstrations and book signings to luncheons and private dinners with guest chefs at many of the local restaurants and other venues. You can keep on going into the wee hours of the morning if you have the energy and appetite. Beginning at 9 pm, chefs hit the streets with food carts and late night cocktails.
During the day, the Grand Tasting Tents are the hub of the Culinary Village in Marion Square. Wander through the tents sampling specialties from local culinary artisans along with wines, spirits and craft beers. There are cooking demonstrations both under the tents and outside at the Outdoor Living and Grilling area where you can sit and relax while the chefs share their secrets for preparing some of their favorite dishes.
One of the highlights of our weekend was attending the Perfectly Paired Dinner at Charleston Grill Friday evening with Chef Michelle Weaver and two guest chefs, Gabrielle Hamilton of Prune (NYC) and Trevor Kunk from Blue Hill (NYC). This evening included a delightful menu with extraordinary wine pairings. Details on that dinner will be coming later this week.
We were also invited for cocktails at one of the most exclusive events of the weekend, Food and Wine with a View – A Night in Italy. Chefs for this evening included Andrew Carmellini of The Dutch and Locanda Verde (NYC), Mark Ladner from Del Posto (NYC), Michael Tusk of Quince (San Francisco) and Marc Vetri of Vetri (Philadelphia). With Mickey Bakst, General Manger of Charleston Grill, coordinating the evening and David Lynch, formerly of San Francisco's Quince, selecting the wines, this dinner had to be one of the weekend's most impressive dinners. The skyline views of Charleston from this penthouse were truly spectacular.
We participate in the Amazon Services LLC Associates Program, an affiliate advertising program designed to provide a means for us to earn fees by linking to Amazon.com and affiliated sites.