Blind Pig Supper Club's Seven Deadly Sins Dinner in Asheville, NC with Chefs William Dissen and Anthony Lamas
During his formal training at the Culinary Institute of America in Hyde Park, New York, Dissen spent his externship in Santa Barbara at Stonehouse Restaurant at San Ysidro Ranch.  This is where he first learned to cook with local and sustainable ingredients.  When he asked one of the chefs where the herbs were kept for the kitchen, they handed him a basket and scissors and sent him out back to cut them himself.
Edible flowers, fresh herbs and ripe tomatoes were all available for the picking.  Avocados and lemons were fresh from the trees.  "You could taste the difference.  It was so much better than opening up a can and using processed ingredients."  He continues to cook that way today.  "I let the farmers do the hard work.  I source ingredients that are at their peak of ripeness.  It's much like making wine and having the brix (sugar) level just right in the grapes.  Vine ripened ingredients are brighter in color and firmer.  When I have a great product to start with, I don't have to do much to it."
Dissen then spent time as a chef, and a "ski bum" (as he refers to his time in Jackson Hole, Wyoming) where he staged for the Snake River Group and other establishments.  He then headed back home to West Virginia to accept an apprenticeship at The Greenbrier Resort.  He later moved to Charleston, South Carolina where he worked with Chef Donald Barickman of Magnolia's and then worked several years at Cypress Restaurant alongside Chef Craig Deihl.
There are many cuisines and cultural influences that play a role in Dissen's thought process when creating menus for events like this, however, the flavors he enjoys working with the most may actually be inspired by those closest to home.  Married two years to a woman from India and following her to Vietnam for an immersion in the culture and cuisine of that country, there are any number of sources for inspiration for this chef.
"America's palate is really changing because of relationships like ours (he and his wife) and people seeing different types of cuisine on Food Network, in magazines and on blogs.  People know more about food now and are more adventurous, more excited about trying new things."  That might have been segue to the second course with a little Latin flair from Chef Lamas, Wrath.  Sea Urchin "Seviche". Green Apple, Serano Yuzu Broth, Chili Rock Salt.
This video captures the sins of the evening.  We hope you enjoy the behind the scenes look at presenting the Blind Pig event.
While an evening like this would seem like a mad dash to outsiders with quite a bit of last minute plating and preparations all done in basements of strange buildings in makeshift kitchens, Chef Dissen said that meticulous organization and planning is the key to success.  The behind the scenes preparation went on for days as Dissen, Lamas and the culinary team at The Market Place were preparing Carolina Bison and escargot sous-vide and other dishes ahead of time.  "Some of these dishes you can't cook fast.  Sous-vide, braising, sauce and stocks…they all take time to get the flavors right."
Asheville has always been one of our favorite culinary destinations.  The food scene has changed quite a bit over the last few years with new restaurants opening and events like the ones the Blind Pig Supper Club are creating.  Diners are more open to whole animal dinners and menus antithetical of pedestrian.  People like the thrill of the surprise and the unusual.  Dissen said, "There is a real entrepreneurial spirit here.  Everyone wants Asheville to be amazing and not just okay."
"It is all about creating great dishes and it is a labor of love.  You are giving someone an experience that creates a mini vacation through the ambiance and the food."  The last (and seventh) course, Gluttony, says it all.  Foie Gras Beignets with Benton's Bacon, Marcona and Kentucky Bourbon Ice Cream, Sea Salt, White Chocolate Sauce, Cocoa Nib and Raspberry.
If you are up for an adventurous dining experience and are in the Asheville area, or are traveling there, I can highly recommend attending one of the Blind Pig Suppers.  If you are not quite so brave, be sure to stop in at The Market Place in Asheville specializing in "creative American farm-to-table cuisine".  Tell Chef Dissen Bunkycooks sent you.
Chef Dissen has shared his recipe for Tomato-Bacon Jam that was one of the ingredients in the fourth course, Sloth.  This is a perfect time of year to make dishes or condiments with beautiful ripe tomatoes since they are at their peak.  If you want to keep the jam for longer storage, you will want to prepare the recipe as directed, sterilize your containers and process the containers.  This recipe for Tomato Preserves will give you guidelines for preparing this jam for long-term storage.
Enjoy!
If you are interested in learning more about the Blind Pig Supper Club and their upcoming events, here is the link to their website:
Blind Pig Supper Club of Asheville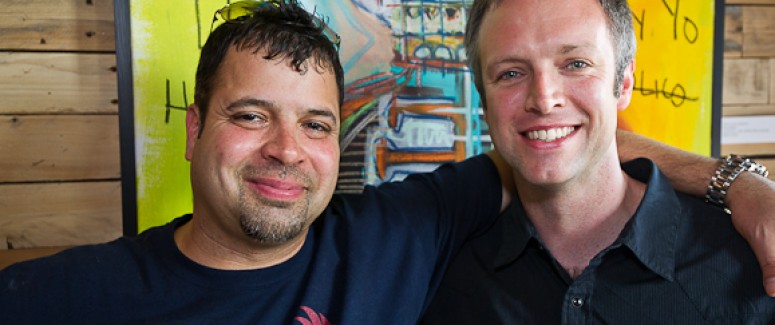 Tomato-Bacon Jam
Ingredients:
1 pound Bacon, small dice
4 pounds Tomatoes, concasée, cored, medium dice
2 each Onion, small dice
1 tbsp. Garlic, minced
2 cups Sugar
5 tbsp. Cider vinegar
1 tbsp. Worcestershire
3 tsp. Salt
1/2 tsp.Black pepper, ground
2 tbsp. Basil, finely chopped
Directions:
1. In a large sauté pan, cook the bacon over medium heat until crispy. Transfer to paper towels to drain.
2. Add onions & cook for 3-4 minutes, then stir in garlic, tomatoes, sugar, Worcestershire, cider vinegar, S&P. Bring to a boil, then add cooked bacon. Reduce heat to a simmer.
3. Simmer under low heat until thickened, about an hour. Taste & re-season if necessary. Fold in chopped basil.
4. Allow to properly cool, & refrigerate until needed.
Chef William Dissen
The Market Place
Asheville, North Carolina
Save