Staying in Period Style – The Inns, Hotels, and Country Manor Homes of South West England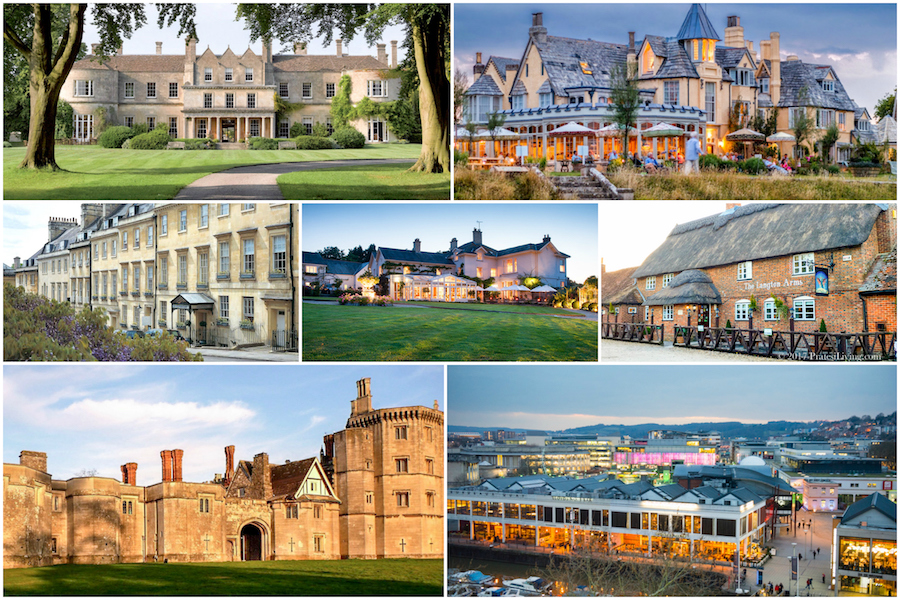 Merry Olde England conjures up a wide range of images. From the early days of thatched roofs and wooden carts, the Elizabethan era of knights, castles, and walled villages to the 18th and 19th century with stately manor homes situated on luxurious estates, to today's modern urban life that bridges historical grandeur with contemporary living. Travel with us as we experience the evolution of British architecture through the hotels and properties of South West England.
Last year we traveled to the South West shores, along the English Channel, known for its Jurassic past and white cliffs. We stopped to visit the remarkable Roman Baths and Stonehenge as we made our way to the Cotswolds, known for its rolling hills, natural beauty and towns that will have you dreaming of Shakespearean times. Bristol, once a maritime center, has evolved into a city of innovation with the influx of youthful entrepreneurs eager to make their mark on the 21st century, and of course London, where England's past, present, and future come together on a grand scale.
We participate in the Amazon Services LLC Associates Program, an affiliate advertising program designed to provide a means for us to earn fees by linking to Amazon.com and affiliated sites.