Mercat de la Boqueria in Barcelona
Oh, to live in Europe and be able to go to the market….If you love to cook and look at beautiful, fresh and unusual ingredients, then this is a must on your trip to Barcelona. Mercat de la Boqueria.
Many of the cities in Europe that I have visited have incredible food markets, specialty stores and fresh fruit and vegetable stands. And of course, I cannot forget fabulous patisseries with their breads, macaroons, flaky pastries and beautiful desserts…you just want to take a picture to remember them. They are almost too pretty to eat! I am sure that there are some great markets here in the U.S., but they are not near me. The closest thing to these markets would be Harry's, Whole Foods, or Fresh Market. It's just not the same. When have you had a piece of fruit or vegetable smell like it truly should and the fragrance fill the air? I cannot smell much of anything here even when it is right up against my nose!
La Boqueria was a feast for the eyes and the senses. I could not possibly list every type of fresh fish or meat, produce, cheeses, spices, nuts, cured meats, etc. that were available. It was beyond words, so I have attached some pictures.
When you do make it to Barcelona and la Boqueria (and you should), you need to eat at a lunch counter in one of the far corners of the market. The name is Kiosko Universal. You cannot possibly miss it, as it is nearly impossible to get a seat and is loud and chaotic. Food is flying and they are crazy busy. The food was simply prepared, but incredible. The vegetable dishes were like nothing we had ever had before. There were mountains of exotic mushrooms (it was mushroom season, lucky for us) sautéed with oil, garlic and parsley.
We also had a large plate of what appeared to be roasted or possibly even lightly fried carrots, asparagus, red peppers and baby artichokes perfectly seasoned. The razor clams were outstanding. These were also served with a slight drizzle of the same oil mixture that graced the mushrooms. Everything we had was amazing due to the freshness of all of the ingredients. Nothing was over seasoned or sauced. It was plain, wonderful food.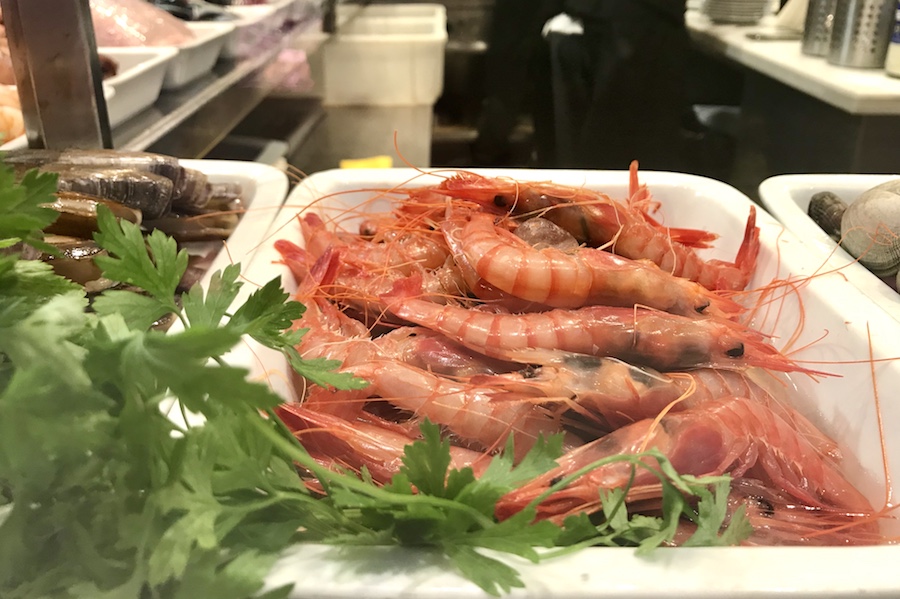 There were a number of seafood and other meat tapas, but we were too full to try anything else. Tapas in Spain (where we dined) meant rather large portions of incredibly tasty food. One plate was almost more than enough for two people to share. In Atlanta, tapas means tiny plate with one to two bites of food. Apparently, something got lost in the translation. We could go broke eating tapas here at home, while we were perfectly content with just a few plates in Spain.
We thankfully ran into some people we met earlier on the trip at the counter of Kiosko Universal. They insisted we dine there. They told us it has been recommended in the New York Times and some foodie friends of theirs had highly recommended it as well. Lucky for us, we snagged a spot and had a real treat. The local beer wasn't so bad either.
Salud!
Save
We participate in the Amazon Services LLC Associates Program, an affiliate advertising program designed to provide a means for us to earn fees by linking to Amazon.com and affiliated sites.