7th Annual Gourmet & Grapes at The Sanctuary on Kiawah Island – February 6-8, 2015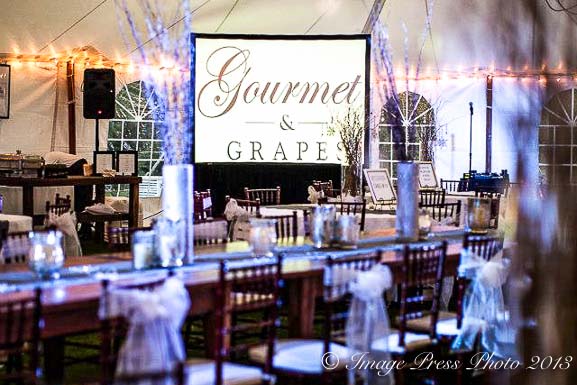 It was 10 years ago tomorrow, January 7th, 2005 to be exact, when Roger and I heard the word that no one ever wants to hear. Cancer. While we didn't know it at that time, Roger had Stage 4 colon cancer. It was in the lower part of his colon as well as in his lung, but the spot in the lung didn't start to grow until several years later.
His chances of being alive today are less than 5%. He has now been clear for seven years so his risk of getting cancer again is about the same as anyone else his age. We know how lucky he is and we also know the impact of the diagnosis of cancer on everyone's life. Roger volunteers for an organization that puts current cancer patients in touch with survivors as a support network. It is something that he feels very strongly about doing.
This is a short video recap of the Gourmet & Grapes culinary weekend and more information on the work MUSC Hollings Cancer Center does with its cancer patients.
* Please adjust the dial on the right of the video to watch in high definition (720p).
Together, we are also dedicated to supporting charitable organizations and events that raise funds for cancer and cancer research. One of these events combines cancer support with one of our favorite culinary weekends, Gourmet & Grapes at The Sanctuary Hotel. This weekend-long culinary event benefits the MUSC Hollings Cancer Center and is held at one of the most beautiful venues in the country, Kiawah Island Golf Resort in South Carolina.
In it's 7th year, Gourmet & Grapes features very talented chefs (primarily from the Southeast) along with well-known winemakers and vintners to create an outstanding and elegant culinary weekend that includes two delightful evenings, a luncheon and cooking demonstration, an auction (both silent and live), wine tastings, a farewell brunch, and this year, a round of golf at one of the top courses in the United States, the Ocean Course. There is something for everyone at Gourmet & Grapes.
This will be our third consecutive year for attending the event; a month away from today. February 6 – 8, 2015 is the Gourmet & Grapes weekend. If your plans allow and you'd enjoy a delightful culinary event with excellent food, wine, dancing, and golf, then we hope you'll join us at The Sanctuary next month!
For complete details on the Gourmet & Grapes weekend, please refer to this link.
Here are our articles about the last two years of Gourmet & Grapes along with a an article about Kiawah Island Golf Resort.
The 5th Annual Gourmet & Grapes
The 6th Annual Gourmet & Grapes
We hope to see you at Kiawah Island February 6th through the 8th!
This content is protected under International Copyright Laws. Bunkycooks provides this content to its readers for their personal use. No part (text or images) may be copied or reproduced, in whole or in part, without the express written permission of bunkycooks.com. All rights reserved.
Save
Save
Save
Save
Save
We participate in the Amazon Services LLC Associates Program, an affiliate advertising program designed to provide a means for us to earn fees by linking to Amazon.com and affiliated sites.